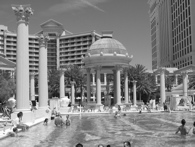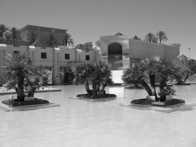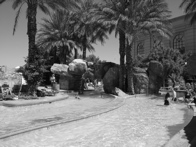 Welcome to Vegas Hotel Pools. Our website offers detailed descriptions of Las Vegas hotel pools, hot tubs, kiddie pools, bars, cabanas and much more.
Curious about what Mandalay Bay's pools looks like? No problem, you can view over 150 pictures of various Las Vegas hotel pools from our extensive library. New pictures are continually being added.
At a quick glance, you can see what other swimmers think about Luxor's pool with our easy SUN ratings system. With just a couple clicks, you can add your SUN rating as well.
If you are looking for a more detailed review, we have that as well. Find out what other sun worshipers think about various Las Vegas hotel pools. Learn if pool addicts love or hate Bally's pool. Whether you agree or disagree, we want your thoughts too!
If you have pictures of Las Vegas Hotel pools you want to share with the VegasHotelPools.com community, upload them here.
Let our website be your guide to a fabulous Las Vegas vacation under the sun.
Visit us again soon and let the swimming begin!
Quick list of Las Vegas hotel pools: